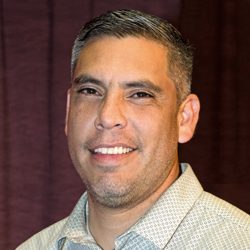 German Andres Moreno, Associate/Family Pastor
German A. Moreno, better known as Pastor Andrew, can truthfully claim to be an international pastor. Both his parents are from the country of Chile, he was born on the island of Puerto Rico, spent some time in Jamaica, and now lives here in Florida.  His Wife Tiffany is of Cuban heritage, and together they have two children–Josiah, and Gianna.
Most of Pastor Andrew's ministry has been in the area of youth, serving as a youth pastor, youth director, school chaplain and bible teacher.  He now serves at Apopka Seventh-day Adventist Church as the family pastor, helping families connect with God, each other and the church.  His passion is to see this type of connection exist in every facet of church life. He believes that in order for this to exist, we must allow "Christ to increase and self decrease."
Pastor Andrew enjoys staying active, whether through running, swimming, cycling, soccer, hiking, backpacking, or playing together with his family.  He enjoys traveling, and whenever there is down time, reading a good book.
---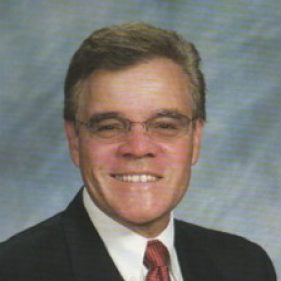 Lou Badillo, Interim Associate Pastor
Pastor Lou was born in Puerto Rico and grew up in New York City and Massachusetts.
He received his B.A. in Theology from Atlantic Union College and his M.Div. from Andrews University Theological Seminary. Pastor Lou has pastored churches in upstate New York, Massachusetts, Maryland, Washington, D.C. and Miami, Florida. His passions are small group ministries, teaching, and spiritual nurturing.
Pastor Lou is married to Connie Bata and they have two adult children, Eric and Jeff. He enjoys walking, biking, music, reading, traveling, and snorkeling.
---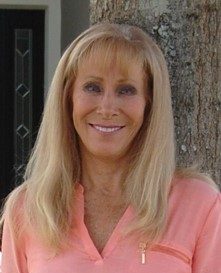 Cindy Locke, Office Manager
Cindy Locke is a native Floridian, born and raised in Orlando. She is married to Charles Locke, and they have three children. The two oldest, daughter Tina and son Chuck, live in Houston, TX, and the youngest son, Robbie, lives in Mt. Dora, FL.
Cindy's favorite activity is spending time with family and friends. That, of course, includes their beloved puppy Kassy.
Cindy has been the office manager/secretary at the Apopka Church for the last two years, and she truly loves interacting with all the church family members.
---
Church History
The Apopka Seventh-day Adventist Church was organized on January 7, 1956 with 57 members. The congregation moved several times before building a facility on South Highland Avenue in the early 1960's. The church grew to 850 members and needed a new expanded facility. Land was purchased on Votaw Road in Apopka, and Phase one of the building plan, which includes a social hall, offices and classroom facilities, was completed in 2003. Phase two will include a sanctuary and additional classrooms.
---
Church Mission
To extend the ministry of Christ to our community with hope and wholeness.
---
Church Vision
"Living for others that others may live."